Look what Miss 7 made for me.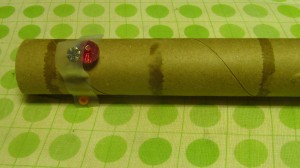 I don't even know what to say about this.  I tried to look on pinterest to make a joke about a craft gone wrong, but nothing even remotely resembled this.  What do you think it is???? Help me out here because I HAVE NO IDEA.
But apparently there is a cute little surprise on the inside.  Check this out, it's even better.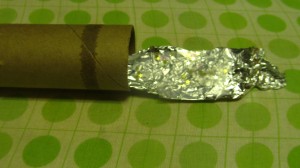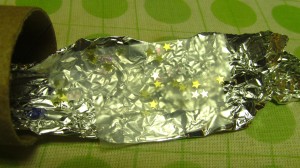 It's got to be cute, right, it's got beads and sparkly stars on the inside.
How could it not be cute? 
Thank you Miss 7!